About Addlestone & Chertsey Taekwon-do
Established in 1997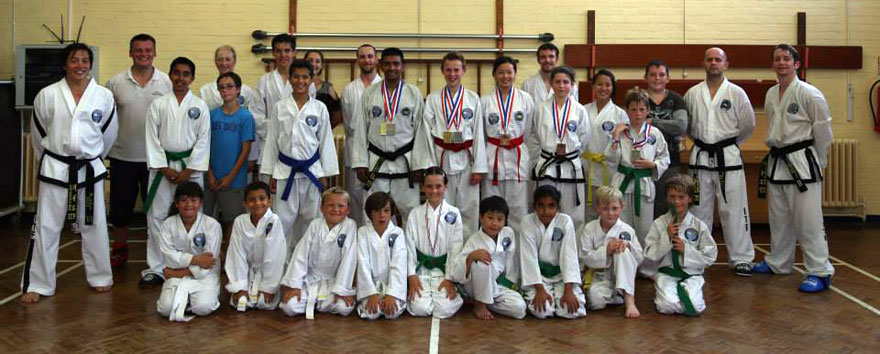 With over 20 years of teaching ITF Taekwon-do in Middlesex and Surrey, 100's of students have trained at Addlestone & Chertsey TKD.
Many of our students go on to achieve Black Belt status, become qualified instructors, compete and win medals in numerous national and international Taekwon-do tournaments.
For the latest news please visit our Facebook Page.